DAY 01 (Airport – Negambo)
Arrive in Sri Lanka at the Colombo Airport, will be met and assisted by a representative of "Crystal Holidays" and proceed to Negombo.
Afternoon birding in Muthurajawela – Muthurajawela important wetland habitat is home to 85 resident birds. Visitors may see water birds such as herons, egrets in abundance in the lagoon and the marsh. It is also a residence for 40 different species of fish, of which 15 falls under the category of indigenous fauna. The nocturnal animal, slender Loris, which is believed to be endangered, can be seen once in a blue moon
Dinner & overnight stay at Ranweli Holiday Village, Negombo (www.ranweli.com) or similar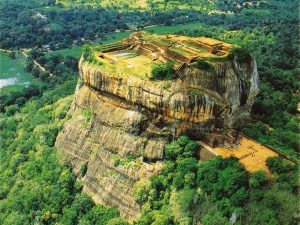 DAY 02 (Negambo – Dambulla)
After Breakfast, transfer to Dambulla.
Evening climb the Sigiriya Rock Fortress built by the Patricide King Kashyapa in the 5th Century A. D today it's treasure true of rare art and view the Fresco Gallery of the "Heavenly Maidens" of
Sigiriya.
On completion proceed witness Birds around the area and there are about 150 species
of birds found in this area.
Dinner & overnight stay at Amaya Lake, Dambulla (www.amayalake.com) or similar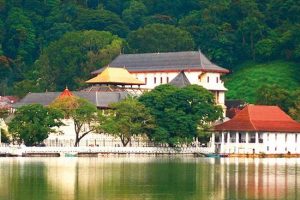 DAY 03 (Dambulla – Kandy)
After Breakfast, transfer to Kandy,
Afternoon Sightseeing & Shopping Tour in Kandy & visit Upper Lake, Gem Museum etc., Evening visit the Temple of the Sacred Tooth and view a Display of Kandyan Dance and Fire Walking.
Dinner & overnight stay at Amaya Hills, Kandy (www.amayahills.com) or similar
DAY 04 (Kandy)
After Breakfast, Birding in Udawattakele Forest Sanctuary for on a hike at the Udawatte Kele forest reserve just behind the temple to enjoy the tranquillity of the ancient woods. There is a forest hermitage where monks meditate in ideal surroundings and bird watchers could look for very rare birds at this place.
Dinner & overnight stay at Amaya Hills, Kandy or similar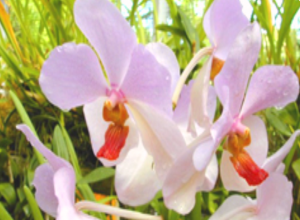 DAY 05 (Kandy – Nuwaraeliya)
After Breakfast, proceed Nuwara Eliya with a stop en-route at a Tea Factory.
The 'Little England' of Sri Lanka, is set against beautiful backdrops of mountains, valleys, waterfalls and tea plantations. It is supposed to be one of the coldest places on the island, but is really just like an English spring day although the temperature does drop at night.
Dinner & overnight stay at Araliya Green Hills, Nuwara Eliya or similar (www.araliyagreenhills.com)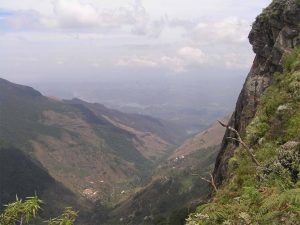 DAY 06 (Nuwaraeliya – Horton Plains – Kithulgala)
After Breakfast, proceed to visit Horton Plains.
The park covers 31.60 km², and is a mixture of highland forest and wet grassland. This is a key wildlife area. Species found here include Leopard, Sambar (Sri Lankan Sambar Deer) and the endemic Purple- faced Langur. All six highland endemic birds are found here, including Dull-blue Flycatcher, Sri Lanka White-eye, Sri Lanka Wood Pigeon, and Sri Lanka Bush Warbler. Yellow-eared Bulbul and Black-throated Munia are widespread throughout the highlands.
On completion drive Kithulgala.
Dinner & overnight stay at kithulgala rest house, Kithulgala or similar (www.kithulgalaresthouse.com)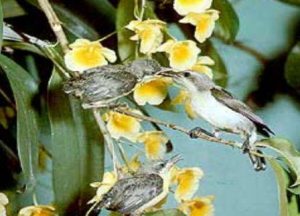 DAY 07 (Kithulgala – Singharaja)
After Breakfast, visit the Kelani Valley Forest Reserve (Kitulgala) is an ideal venue for Bird watching.
Watch out for the Ceylon blue magpie, racket tailed drongo, stork billed kingfisher, white breasted, king fisher, three toed kingfisher, green billed coucal, Ceylon gray horn bill, red-faced malkoha, yellow fronted barbet, and the Ceylon spur fowl which are a few of the birds that feature at the Kelani Valley Forest Reserve
On completion diver to Sinharaja.
Singharaja is a World Heritage Site. The animals include sambhur, barking deer, mongoose and the golden palm civet; the purple-faced leaf monkey is common. Although leopard tracks have been seen frequently, it is much more difficult to sight than many of the other animals. Birds include some rare endemics such as red-faced malkoha, Sri Lanka blue magpie, and the white-headed starling and plenty of others including orange minivets, orioles and babblers. Reptiles include the endemic Green pit viper and the Hump-nosed viper.
Dinner & overnight stay at The Rainforest Ecolodge, Sinharaja or similar (www.rainforest-ecolodge.org)
DAY 08 (Singharaja)
After breakfast full day trekking at the Sinharaja.
From top to bottom the forest is teeming with life whether it be gushing waterfalls, gurgling streams, ants marching, leaves rustling, leeches waiting (you've been warned!), crickets creaking or butterflies fluttering by. Apart from the very distinct atmosphere, which is created by this great cacophony of noise and movement, Sinharaja is particularly renowned as a hotspot for bird life. There are over 140 bird species seen here including 28 of the 33 bird species endemic to Sri Lanka. Observe the unique mixed-species bird flocks. According to a study carried out, 42 individual birds occurring the flocks on average here, making it the world's largest mixed species bird flock. Sinharaja is also excellent for butterflies and dragonflies.
Dinner & overnight stay at The Rainforest Ecolodge, Sinharaja or similar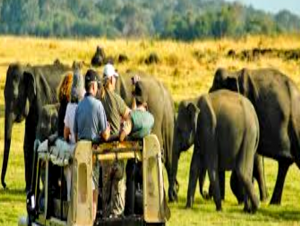 DAY 09 (Singharaja – Yala)
After Breakfast, transfer to Yala National Park.
Afternoon Safari Tour in Yala National Park by Jeep. The Elephants is Undoubtedly the best known attraction at Yala, seen in small & large herds potted deer are seen all over the park. Monkeys the pinkish rhesus & the Grey-faced Langur Monkey, live & play on the treetops & the ground below. The availability of water throughout the year makes Yala an
important area for the conservation of the Flora & Fauna in the country.
Dinner & overnight stay at Chaarya Resort & Spa, Tissamaharama or similar (www.chandrikahotel.com)
DAY 10 (Yala – Bundala – Galle – Mount Lavinia)
After Breakfast, Jeep Safari at Bundala National Park
Thereafter transfer to Mount Lavinia, along the Coastal Road.
En route visit Galle & visit the Old Portuguese Fort, later rebuilt & extended by the Dutch is still fine preservation.
Dinner & overnight stay at Mount Lavinia Hotel, Mount Lavinia or similar (www.mountlaviniahotel.com)
Bundala National Park – With an area of 6,216 hectares, this is one of the 3 'Ramsar' approved Wetland Reserves in Sri Lanka (The other two are Annaiwilandawa beyond Chilaw & Madhu Ganga Reserve at Balapitiya) that hosts over 20,000 shorebirds, during the period August to April. The Park consists of lagoons and inter-tidal mud flats where wintering birds rest and feed, golden sandy beaches and sand dunes where sea turtles nest and the thorny scrub-land where elephant, spotted deer, wild buffalo, wild boar, crocodiles and peacocks roam. More than 150 species (including 45 species of waders) of resident & migrant birds could be seen in this park. Thousands of greater & lesser flamingoes, spot-billed pelicans, spoonbills, ducks, Indian shags, cormorants, stone plover and various species of herons are among the large flocks found here.
DAY 11 (Mount Lavinia – Airport)
After breakfast, transfer to Colombo Airport for departure.