WHAT DO YOU HAVE IN MIND?
BEACH HOTELS
Ocean View Hotels, Suites & Villas with great excursions. Book Now on our web site. We can provide you with beach-access rooms and provide you with a great tour plan to enjoy your stay in Sri Lanka
COLOMBO CITY HOTELS
Vakarufalhi Island Resort – One of the best superior deluxe Maldives resorts, tucked away in the remote corner of South Ari atoll, 90km away from the airport, Vakarufalhi is among the pearls that make up the amazing Maldives Islands.
BOUTIQUE HOTELS
We help you find the most unique, stylish and lovable boutique hotels in Sri Lanka from quiet beach side bungalows to stunning lake views, or even secluded lodges set high in the mountains.
ROUND TOUR HOTELS
Stand-alone Beach villas spreading idyllically along a mesmeric two kilometer long turquoise lagoon, showcasing vast living spaces with accentuating Maldivian interiors, offers a hassle-free five star resort experience with a premium All-inclusive holiday plan – Platinum Plus
BOOK YOUR HOLIDAY BY YOUR INTERESTS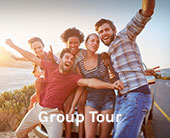 CUSTOMER REVIEWS
Lorem Ipsum is simply mmy text
These 2 weeks trip in Sri Lanka allowed me to discover a beautiful variety of landscapes, condensed on a small island.
First of all, there you can found the historical part in the North. This region includes the two oldest capitals of the Kingdom of Ceylon and archaeological sites not to be missed.
The central part of the mountains includes the religious capital of Kandy, a sacred city that is very important for Buddhist pilgrims, thanks to the Temple of the Tooth. Also, Nuwera Eliya with these tea plantations as far as the eye can see, offering a very relaxing and refreshing atmosphere than the rest of the country.
Then, I highly recommend the experience of the mythical blue train connecting the railway station of Nanu Oya to Ella, an authentic journey through beautiful landscapes.
In the South, you have different choices of national parks, especially the best known : Yala, where you can try to observe a leopard closer.
And finally, the endless beaches from Tangalle to Bentota, through the charming little walled city of Galle, which has kept traces of several settlements, where it's nice to take the time to stroll.

Lucie Padin

www.jerrycan-voyages.ch