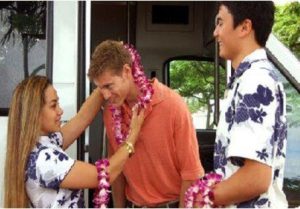 DAY 01 (Airport – Chilaw)
Ayubowan!
Welcome to Sri Lanka… Upon the arrival at the Colombo Bandaranaike International Airport, you will be warmly received by our representative from Crystal Holidays. You will be escorted to your vehicle and transferred to Chilaw
Check in at the hotel.
You have just arrived so we suggest you take it easy today.
Pamper and invigorate yourself before you commence the adventure the next day. Plunge yourself into the refreshing pool and spend the afternoon relaxing with a good book and a cup of Ceylon tea.
Overnight stay in Chilaw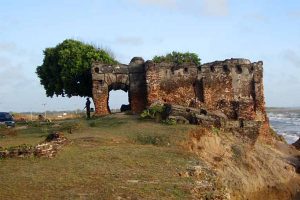 DAY 02 (Chilaw – Mannar – Jaffna)
Today after breakfast you will be driven to Mannar is Sri Lanka's largest, covering 130 sq kms and has one of the oldest ports in the country.
Mannar Island is a beautiful, eerily dry near-peninsula with lots of white sand and palm trees, gulls and terns, wild donkeys, and little lanes and fishing boats. Jutting out into the Palk Strait, the island is only about 30km from India. Because of its location, Mannar Island was hard hit by the war: it was a major exit and entry point to and from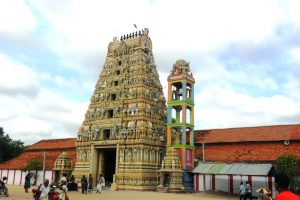 India, and became a key host of refugees.
Thereafter you will be driven to Jaffna the northernmost region of the Island of Sri Lanka, is one of the oldest habitation sites in Lower South Asia En-route visit Thiruketheeswaram Kovil Check-in at the hotel.
Overnight stay in Jaffna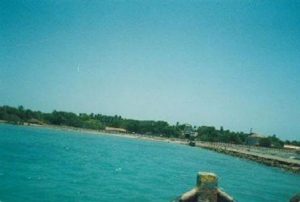 DAY 03 (Jaffna)
After breakfast you will be driven to the island of Nainativu
Jaffna is a peninsula with outlying islands that are easy to reach by car or ferry. Visiting the islands in Jaffna is not something all visitors do, but those that take the extra step will get a cultural treat. The island of Nainativu is reachable by ferry from the last road-connected island. Nainativu is home to the Naga People, a living ancient culture of snake worshippers. The Main Hindu Kovil in Nainativu is extremely colorful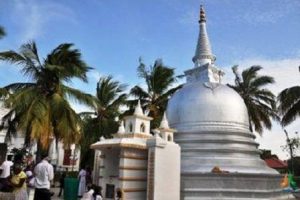 and a delight for photographers.
Thereafter you will be driven to Nagadeepa, the most sacred Buddhist site in our peninsular north
Nagadeepa Purana Vihara is an ancient Buddhist temple situated in Jaffna district of Northern Province, Sri Lanka. It is among the country's sixteen or seventeen holiest
Buddhist shrines (Solosmasthana). According to contemporary history, the Gautama Buddha visited the site after five years of attaining Enlightenment to settle the dispute between two warring Naga kings, Chulodara and Mahodara.
Overnight stay in Jaffna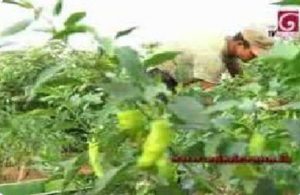 DAY 04 (Jaffna)
Today after breakfast you will be driven to Agri Cultural farm
A variety of healthy green vegetables and fruit are grown here.
Jaffna is famous for its authentic food and for its authentic recipes. You can enjoy the sea food and special lunch will be arranged at home in Jaffna to taste the sea food and get the real touch of a natural taste of local cuisine. Jaffna rice, fish curry, prawn fry, cuttlefish curry, crab fries, 2-3 vegetable curries with pappadam will be served with water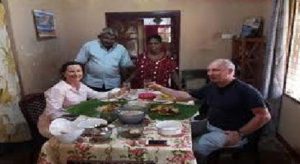 bottles. Fruits will be served depend on the season. This is a great chance to fulfill your taste buds in a different recipe.
Thereafter commence city tour of Jaffna, including Nallur Kovil is one of the most significant Hindu temples in the Jaffna District of Northern Province, Sri Lanka.
Next stop at the famous Library clock tower and also visit the Dutch Fort. Visit local market and experience local signature dishes
Jaffna's colourful fruit and vegetable market is west of the bus stand,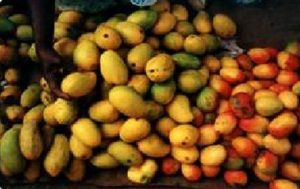 but the greater market area encompasses several bustling blocks beyond that, including Power House Rd. You can easily spend a few hours wandering around.
End of the day if you wish you can visit the town walking wandering down the streets observing the ruins of the city after the war.
Overnight stay in Jaffna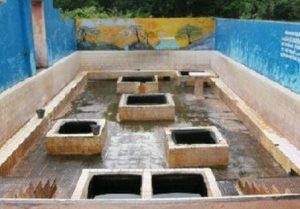 DAY 05 (Jaffna – Trincomalee)
Today after breakfast you will be driven to Trincomalee is a great little town on the east coast of Sri Lanka. Trincomalee offers beautiful white sand and is one of the best beaches of Sri Lanka.
Commence a short sightseeing tour. First you will visit the 7 hot springs now converted to bathing wells. The temperature of each is slightly different from each other. It is also believed the water from the wells have therapeutic healing powers and can cure many aliments.
Trincomalee – A port city on the northeast coast of Sri Lanka. The city is built on a peninsula, which divides the inner and outer harbours. It is one of the main centres of Tamil speaking culture on the island. It has been a sea port that has played a major role in maritime and international trading history of Sri Lanka.
The bay of Trincomalee's harbour is renowned for its large size and security; unlike any other in the Indian Sea, it is accessible to all types of craft in all weathers. The beaches towards the north up to Nilaveli are used for surfing, scuba diving, fishing and whale watching. The city also has the largest Dutch Fort in Sri Lanka.
Overnight stay in Trincomalee
DAY 06 (Trincomalee)
Today after breakfast you can do snorkeling in Pigeon Island.
If you are a snorkeling enthusiastic this is one of best places in Sri Lanka to indulge in water activities. Pigeon Island is nested coastal shore of Eastern province of Sri Lanka. The Pigeon Island National Park is one of the best places where corals grow. The name comes from a large number of rock pigeons used to inhabit the island.
You can reach Pigeon Island from Nilaveli from about 15 minutes from a boat with a boat trip operator. Dive and Snorkel in the seas of Pigeon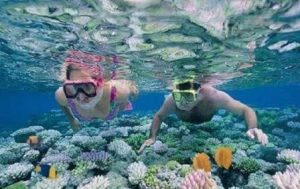 Island which is full of vivid colour corals and fish. As you snorkel in the Pigeon Island sea you will see green turtles, blacktip reef sharks, olive ridleys and hawksbill turtles swimming over the coral reefs
Overnight stay in Trincomalee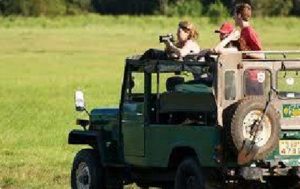 DAY 07 (Trincomalee – Wasgamuwa)
After breakfast you will be driven to Wasgamuwa
Wasgamuwa National Park is a natural park in Sri Lanka situated in the Matale and Polonnaruwa Districts. It was declared to protect and to make a refuge for the displaced wild animals during the Mahaweli Development Project in 1984 and is one of the four National Parks designated under the Project. Originally it was designated as a nature reserve in 1938, and then in the early 1970s the area was regarded as a
strict nature reserve.
Wasgamuwa is one of protected areas where Sri Lankan Elephants can be seen in large herds. It is also one of the Important Bird Areas in Sri Lanka. The name of the Wasgamuwa has derived through the words "Walas Gamuwa". "Walasa" is Sinhala for sloth bear and "Gamuwa" means a wood.
Check-in at the hotel
Overnight stay in Wasgamuwa
DAY 08 (Wasgamuwa – Mahiyanganaya – Kandy)
After breakfast you will be driven to Mahiyanganaya to visit historical places and the Veddas.
Mahiyanganaya
Around 7 km further east from Hasalaka, the bustling town of Mahiyangana is recorded in the great chronicle of Lanka as the first of the three places in Sri Lanka which the Buddha himself visited. The others are the Kelaniya Royal Temple and Adam's Peak.
Following the launch of the greatest modern irrigation scheme of Sri Lanka, the Mahaweli Ganga (Mahaweli River) Scheme, the town was laid out to serve the new irrigation districts. Sri Lankan Historical people of ancient origin named Veddas live in Mahiyangana Dabana Village. Visiting these descendants of Sri Lanka's oborigines is the major purpose of today's excursion.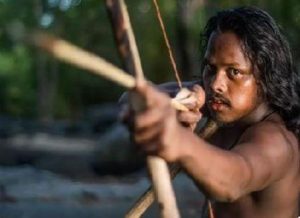 Vedda Village
The indigenous people in Sri Lanka are called the Vedda community. Throughout the centuries these endearing people have proudly retained their unique ways of life. Their communities are truly quite beautiful and interesting. When you visit them you will learn how to appreciate the simpler things of lif e for sure! Their lives are wonderfully intertwined with nature. They have mastered the art of creating life without creating chaos in nature.
'Vedda' simply means 'people of the forest' and it truly is an apt
way to describe them. The history of these people date back to
10,000 BC! One could certainly say the Vedda's are truly the rightful owners of this beautiful country.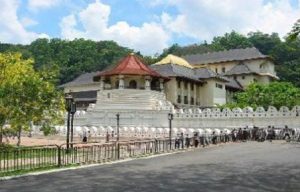 Thereafter we continue our journey of exploring the history, heritage and culture in Sri Lanka by driving down to the vibrant city of Kandy, the last Kingdom of Sri Lanka.
Visit the sacred Temple of the Tooth Relic of Buddha – by far the most important place of worship for Buddhists world. It was built within the royal palace complex which houses the one of the two surviving relic of the tooth of Buddha, an object of veneration for Buddhists
In the afternoon visit a gem museum and get discovered how a raw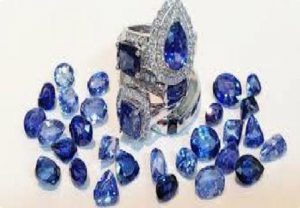 material becomes a beauty along with professional gem cutters armed with skilled craftsmen. Complex consist of a jewellery workshop, lapidary, mini theatres and also a model of a natural mine explore the exclusivity of a gem stone while providing customer a very good knowledge of minerals and gem stones originated in Sri Lanka and Overseas.
You may wander around the city center of Kandy Purchase exceptional items available at the local market.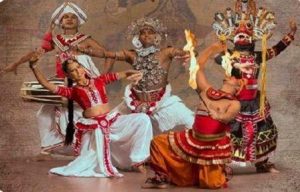 A unique show of Sri Lankan Traditional dances accompanied by Ceremonial drums and drum orchestra will perform. As well as energetic acrobatic performances where the men perform a series of leaping pirouettes and stunts such as plate-spinning and the dramatic 'fire walk' which ends the show.
Overnight stay in Kandy
DAY 09 (Kandy – COLOMBO)
After breakfast you will be driven to Colombo is Sri Lanka's chaotic and often overlooked capital. It is a city which can be confusingly contradictory. The bustling area of Slave Island, in particular, can be somewhat illogical and overwhelming to visitors and you could be forgiven for not wanting to brave it alone, but if you take the time to visit you'll quickly discover that it is one of the most interesting areas in the capital
Check-in at the hotel
Overnight stay in Mount Lavinia
DAY 10 (Colombo – Airport)
After breakfast drive to Bandaranaike International Airport for departure with a memorable vacation in the Refreshingly Sri Lanka.